The community team is releasing build 1.0.4 with some content and quality of life updates that should improve your experience in Midair. PeTtY, jEstEr and hobb have worked hard to get this patch out, so tell them "Thank you" if you see them in a server!
Build Highlights
New Feature: Force to Team/Spectate
To help server admins manage servers for casual and organized play, server admins can now force someone to a team or to spectate. These new options are available to server admins in the player list menu.
Prototype Map Updates
Twilight Grove
Updated with steeper terrain and replaced flag stand with the one from Brynhildr. Flag to flag distance is 320m.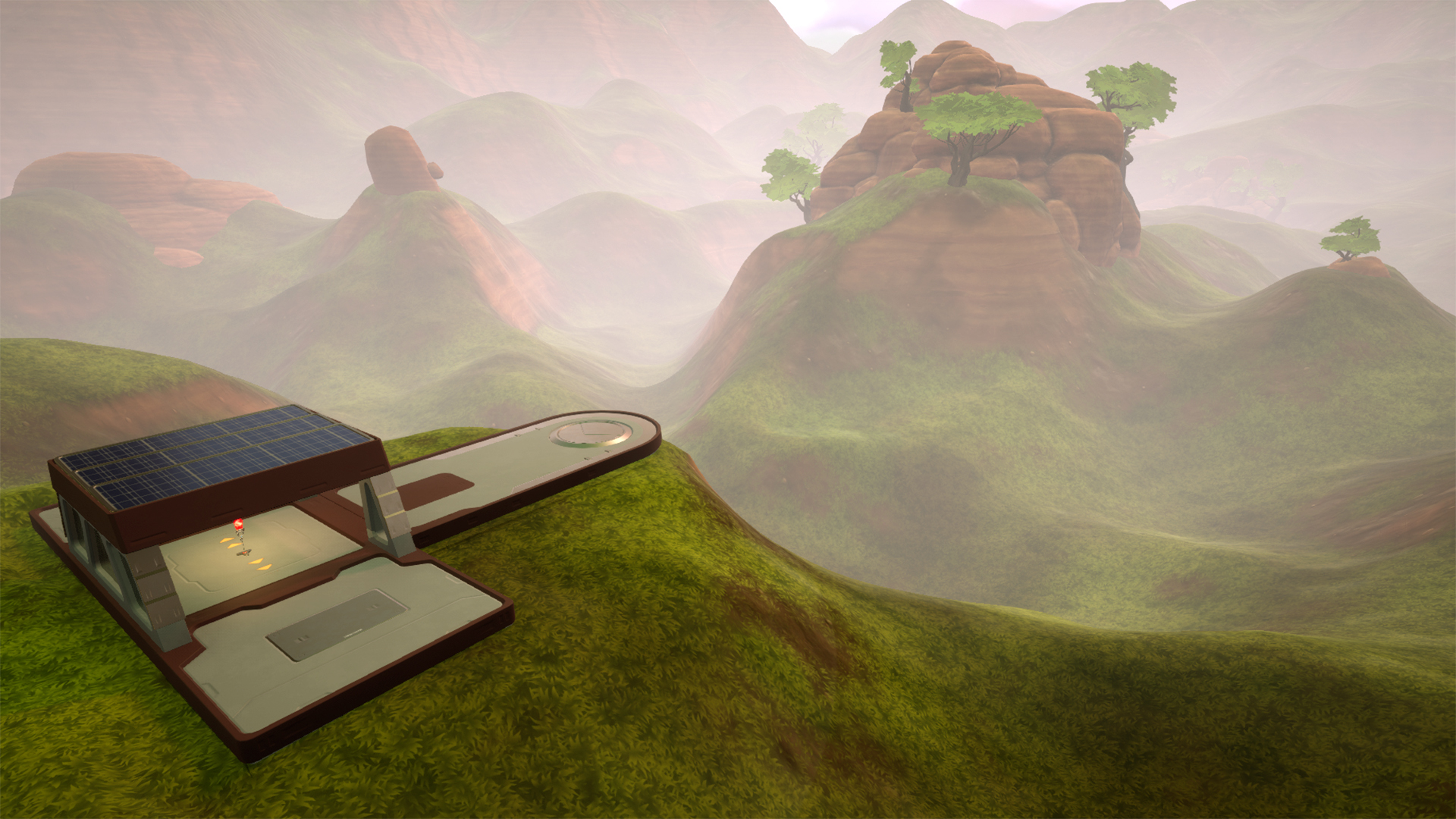 Craters
Replaced flag stand wheel with rock platform and moved them closer together. Flag to flag distance is 275m.
New Community Maps
The volunteer community team is releasing two new maps: Hazardous and HillRange. For more details read on.
Hazardous
Community map with bowl terrain and raised flag stand from Outpost99. Flag to flag distance is 380m. There's no "walking it in" with this flag stand, you'll need to work together.
HillRange
Community map with rolling hills terrain and floating stand. Flag to flag distance is 360m. To the keen eye there are new routes to be found amongst the rolling hills between the floating flag bases.
QoL Updates
VVS Sorry
Added a team-only 'Sorry' to voice bind menu. Now you can apologize to those caught in your splash damage.
Dot Reticle larger
Larger version of the dot reticle has been added.
Bracket Reticle added
New bracket reticle has been added. Check out the design below.

1.0.4 Full Patch Notes
Features
Server admins can force a player to switch teams or move to spectator
Team voice bind for 'Sorry' added as VVS
Dot reticle larger
Bracket reticle has been added
Maps
LCTF-TwilightGrove – Terrain replaced with higher hills, flag stand replaced, and spawn points adjusted
LCTF-Craters – Flag stand replaced and moved forward, spawn points adjusted
Added prototype map LCTF-Hazardous
Added prototype map LCTF-HillRange
Backend
Work has begun on reinstating the services API that supports several features in Midair

Dev tags will again be shown for developers who join a server
Stats are now being collected again but are not yet displayed in the client – this will come in a future release
https://www.playmidair.com/wp-content/uploads/2017/06/MA_logo_800-300x61.png
0
0
Midair Admin
https://www.playmidair.com/wp-content/uploads/2017/06/MA_logo_800-300x61.png
Midair Admin
2019-11-22 01:56:25
2019-11-22 01:58:08
Dev Log #26 - 1.0.4 Build Highlights and Patch Notes